Dear Chandler National Families and Friends,
The CNLL Board of Directors (BOD) is excited and pleased to announce that we have decided to expand our League's outreach to our surrounding community and offer a Challenger Division to boys and girls with physical and mental challenges.
The Challenger Division was established in 1989 as a separate division of Little League to provide an adaptive baseball program for children with special needs ranging in ages from 4 to 18. Ultimately, the goal is to offer every child the opportunity to participate in the sport of baseball regardless of ability and limitations.
The CNLL Challenger Division will be offered during Spring 2016 with in person registration opportunities in the coming months. Teams will be formed according to player abilities, rather than age. It is CNLL's goal to provide more than the skills of baseball learned through the experience, but benefits through socialization in participating in sports, the strengthening of a player's self-esteem, the disciplines of teamwork, sportsmanship and fair play.
If you would like more information about this exciting program or how you can get involved please contact us by email at cnllchallenger@gmail.com. Additionally, if you know of any families that would be interested in the program please pass on the information.
An informational meeting and in-person registration dates have been set:
All information meetings and registrations will be held at Tumbleweed Rec Center located at 745 East Germann Road, Chandler, AZ 85286.
Challenger Division Important Dates Sheet
Registration Fee: $25.00
Download Reg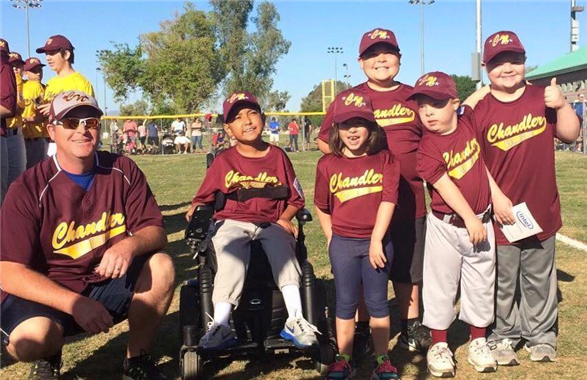 istration Form